"Kathleen Elsey paints with a looser hand, building compositions with dabs of paint and structures built from modules.
Josef Woodard, Santa Barbara News Press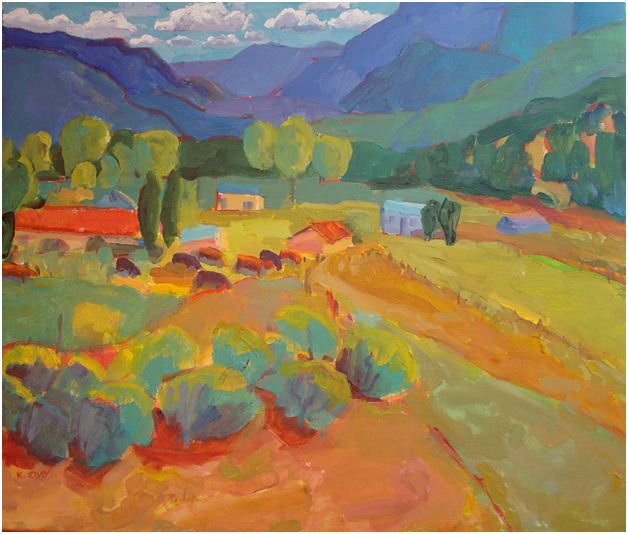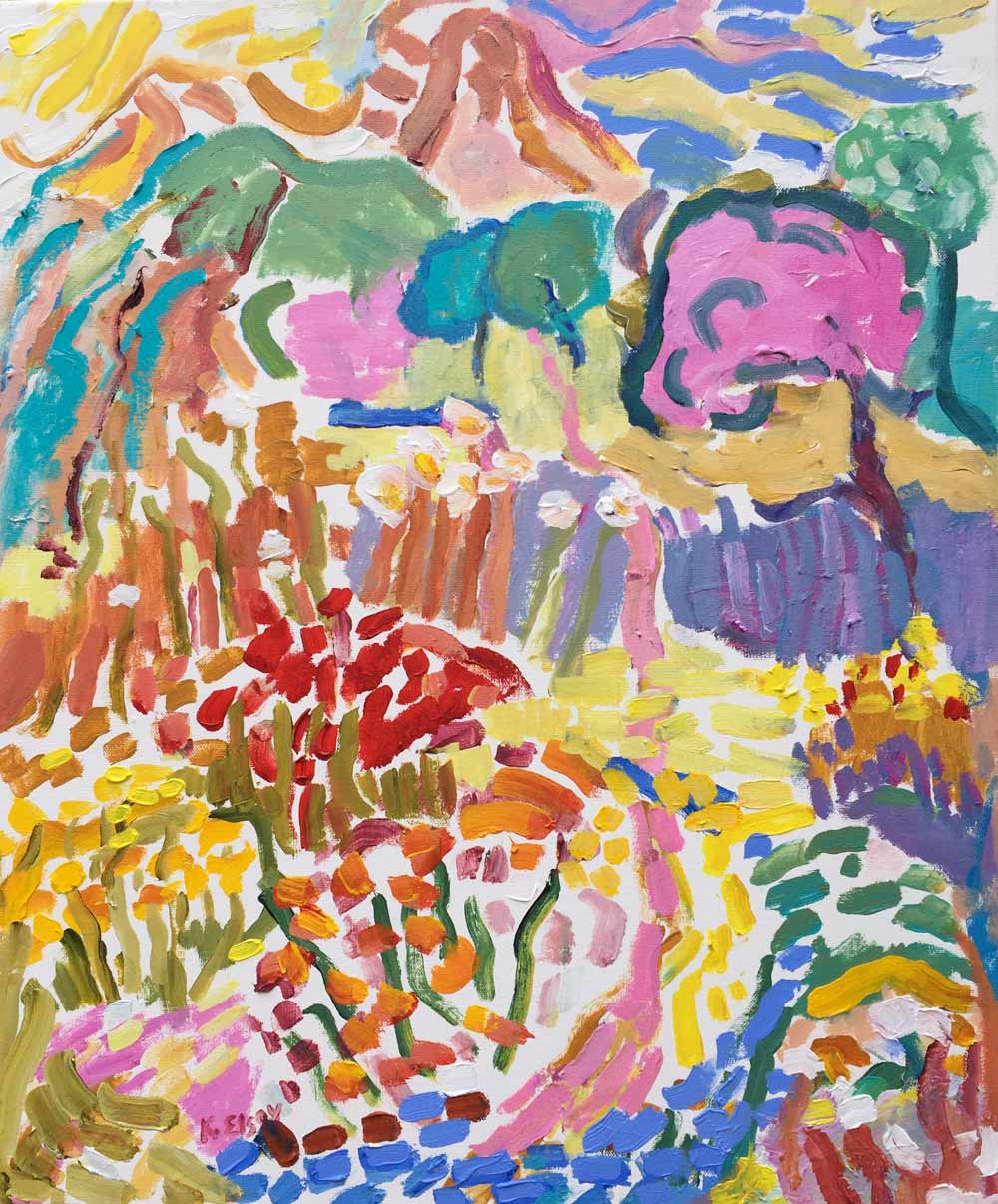 Kathleen is a member of the the New Fauves and she brings her own fauvist stamp to outdoorsy work. Fauvist echoes sneak into her paintings, with brightly colored and slightly tilted views. But there's a range of expressive values entailed in that asserted sense of personalized style."

Josef Woodard, Santa Barbara News Press