Kathryne Designs & Gallery
1225 Coast Village Road, Suite A
Santa Barbara, California 93108
805-565-4700

If you come to Santa Barbara, be sure to visit the gallery representing me. Kathryne Designs is a full service Interior Design Studio dedicated to creating unique and innovative spaces for living. They always have around fifteen of my paintings. Stop by and find the perfect painting for your home.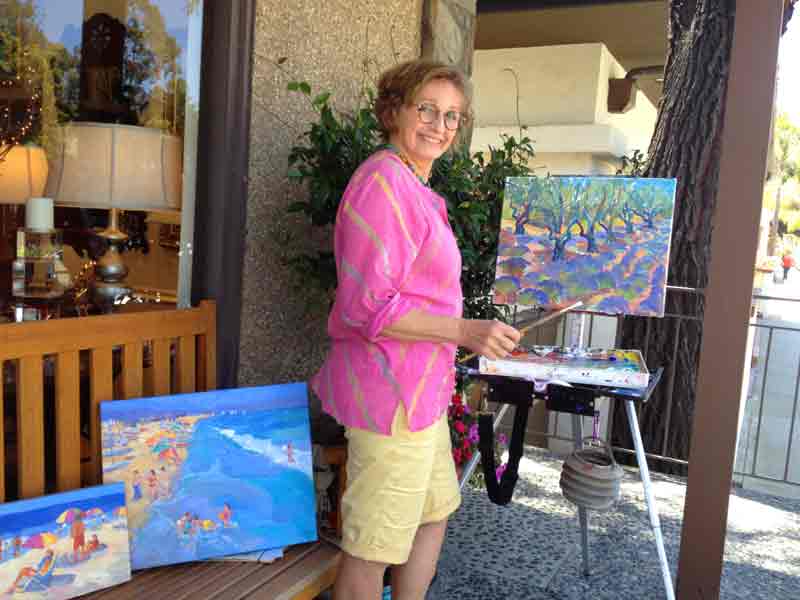 Kathleen painting at Kathryne Designs in (Santa Barbara) Montecito. You have to visit. You will find a treasure trove of collectibles inside and you will think you are in a Parisian gallery.
Kamp Gallery
996 Green Bay Road
Winnetka, Illinois
312-664-0090
Kamp Gallery is the gallery to visit if you like the Fauves. Kamp Gallery offers exceptional turn of the century oil paintings by historical American and European artists, as well as appraisal, financing, research and consultation services. "We specialize in American Impressionist, European, English paintings and restoration period framing. And, more recently, we have added the contemporary New Fauve painters to our collection. Come in to check out our wide selection of paintings". Barbara Vahlkamp

Kathleen Elsey Studio Tour
Santa Barbara, California
805 452-7717
If you are looking for a special painting and visiting Santa Barbara, call or in advance for an appointment to come to my studio and see lots of Fauvist and Expressionist paintings in the works.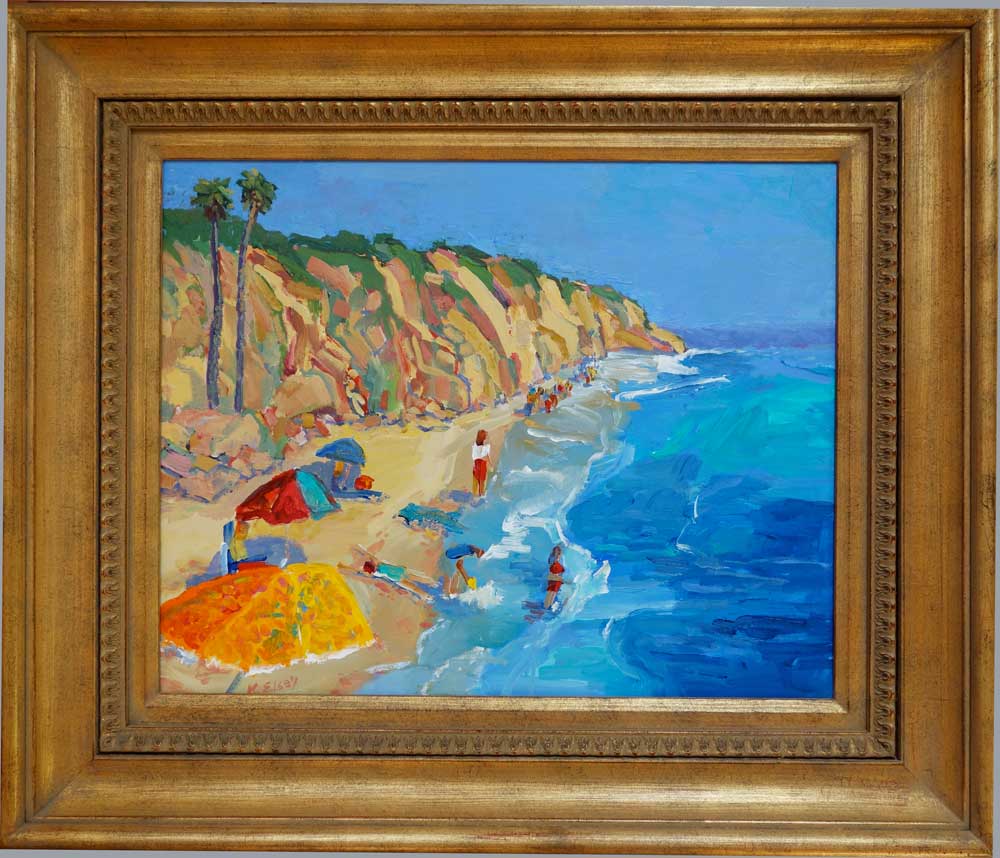 Kathleen is represented by Kamp Gallery in Winnetka, Illinois
"We are dedicated to the Fauvist movement and pleased to be exhibiting Kathleen Elsey in our gallery. Elsey's presence in the contemporary California art community is entering its fourth decade with vigor and creativity. Her work has been exhibited coast to coast, from Thomas Moser, San Francisco, the Bakersfield Museum (California), the Albuquerque Museum and the Santa Barbara Maritime Museum to the Salmagundi Club Gallery in New York."
Barbara Vahlkamp, Gallery Director, Kamp Gallery, Chicago, Illinois