18" x 24"
"Lavender Farm" 30" x 40"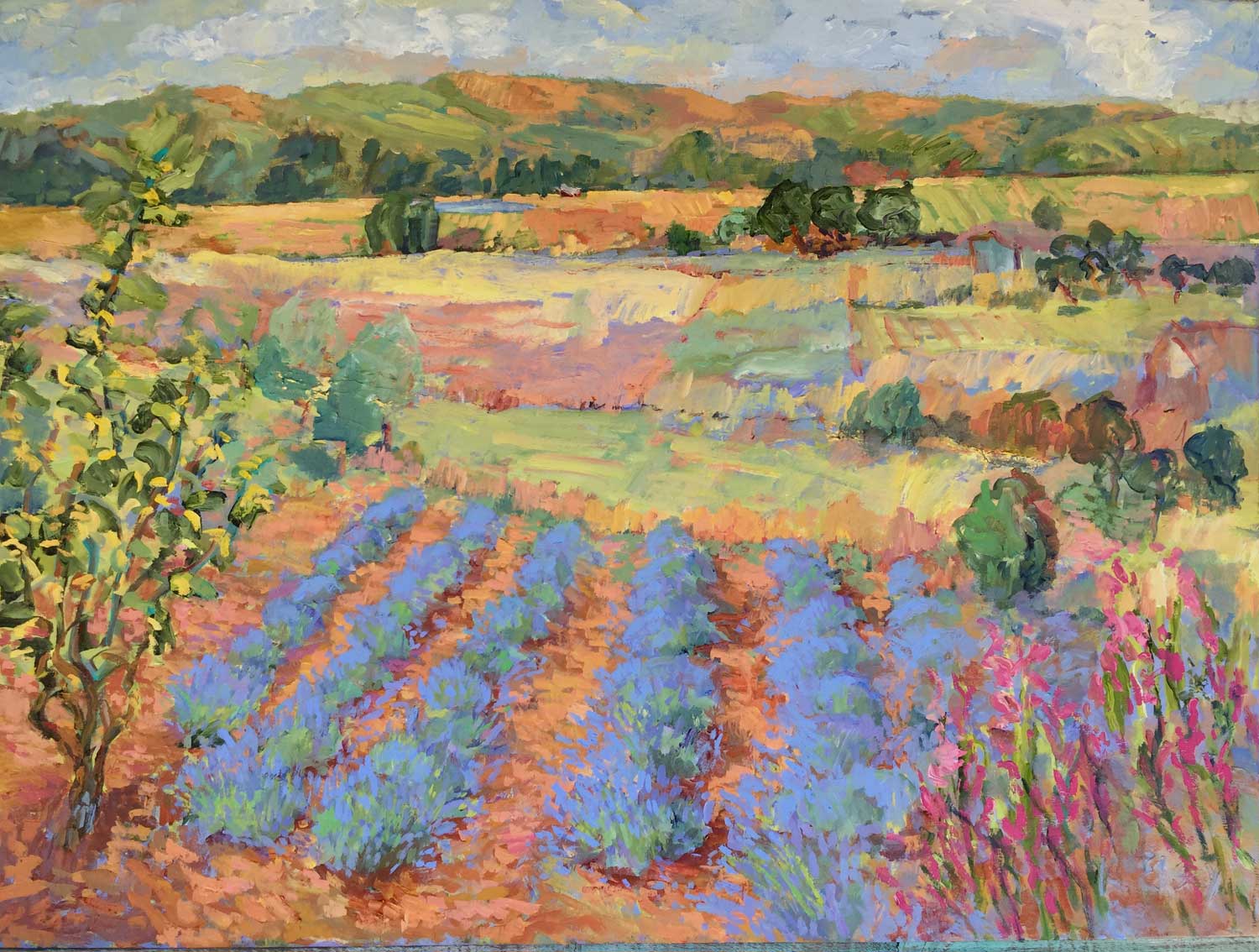 "As for the rougher stuff, aesthetically speaking, Kathleen Elsey's painting exerts a bold, almost post-Fauvist-meets-funk touch. "Sunlit Room," for one, flirts with burly Van Gogh effects, with a vivified palette and brusque brushwork. It's the mightiest and most memorable piece in the room, says this unavoidably subjective observer."
Josef Woodard, Santa Barbara News Press
Learn about my painting passion through these videos.
I am always learning and I enjoy sharing my thoughts and techniques. Select any of the images below to watch a painting video.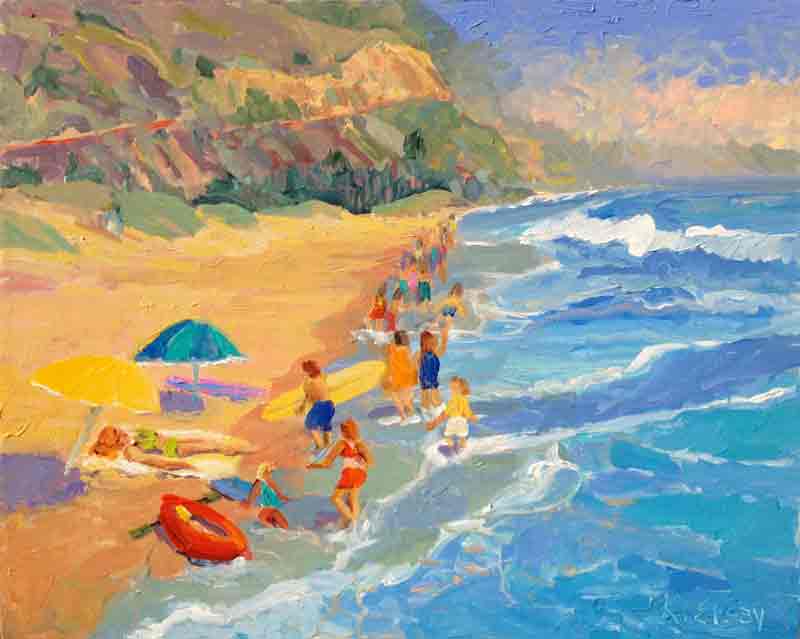 "Lyon Street Steps, Afternoon," was featured in the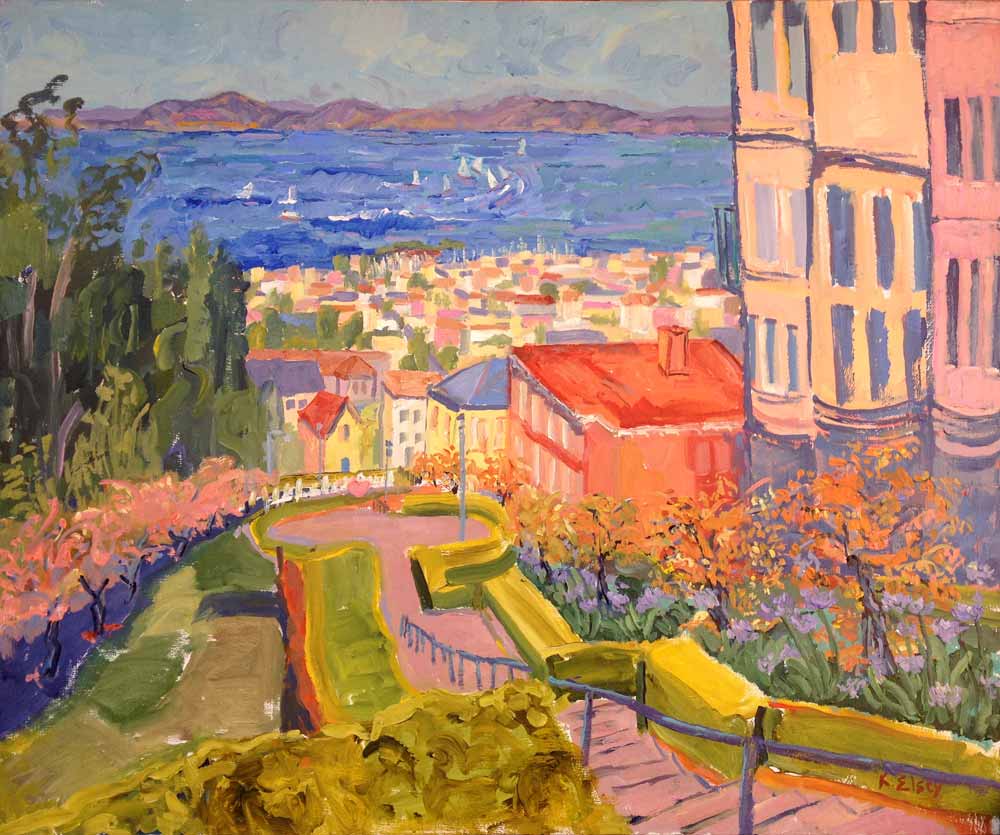 2015 solo exhibition in San Francisco. Also included in the exhibition were my landscape paintings vibrant with color, beach paintings dancing with movement and still life paintings full of memories. More about my process through the interview by Daniel Kepl of "Bravo California!"