Red Ribbon Winner!!
"Best of Signature Painters"
"Rio Pueblo Morning" is a winner at Santa Fe's Sorrel Sky Gallery exhibition for Plein Air Painters of New Mexico Exhibition! more
November 6, 2016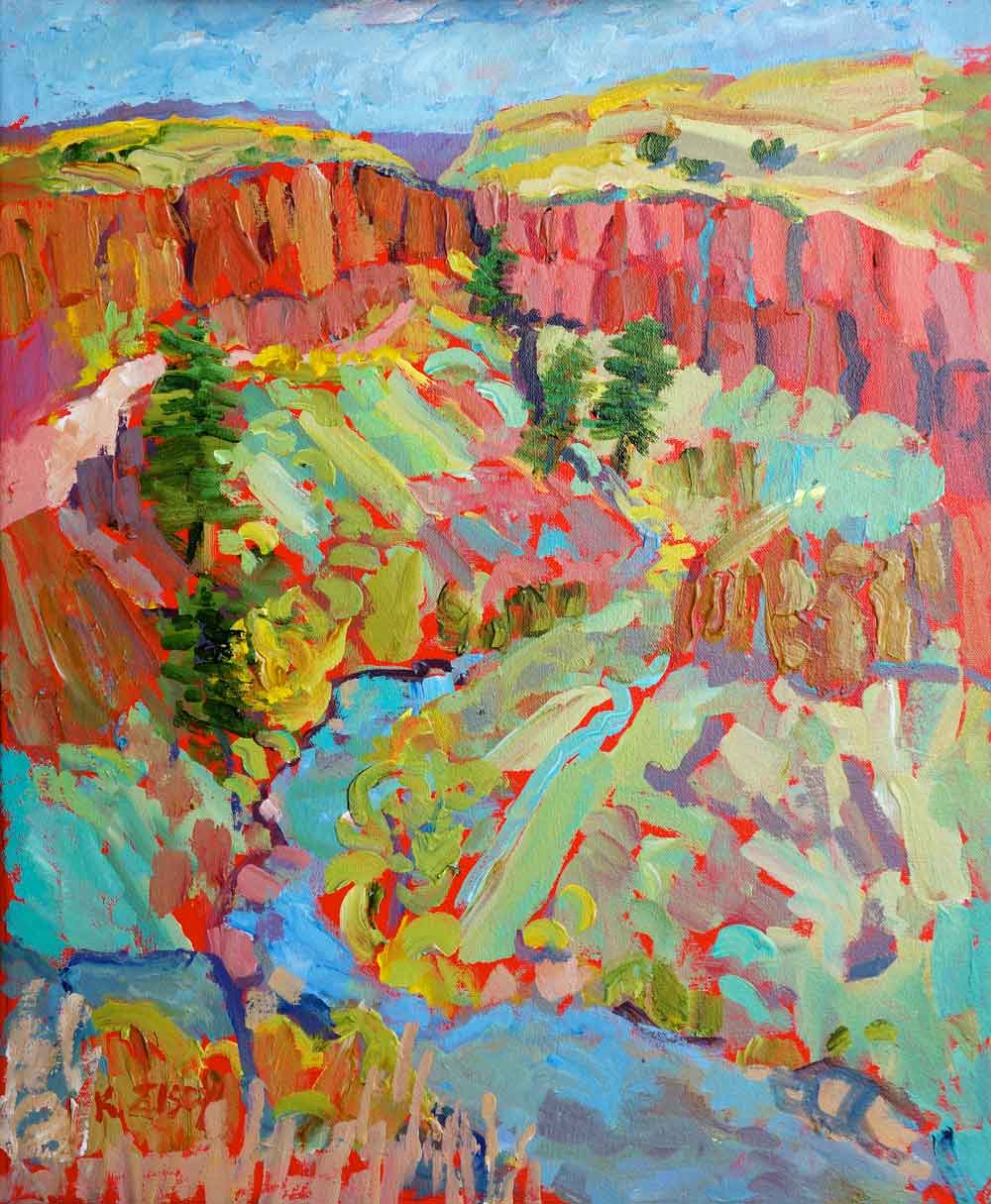 "Rio Pueblo Morning" 22" x 18"
available for sale from Sorrel Sky Gallery in Santa Fe, New Mexico
"Color is magical and fascinates me. White is distracting and terrifies me. Black is even worse. I paint to share a vision, to make something meaningful for myself."
"Rio Grande Morning with Pinons" wins two awards in Santa Fe, New Mexico
October 3, 2015


"Rio Grand Morning with Pinons" won "People's Choice" award and "Best Use of Medium" in the Plein Air Painters of New Mexico annual juried exhibition at the Santa Fe Art Collectors' Gallery.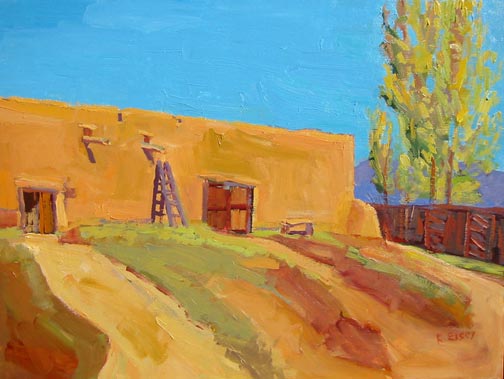 Millicent Rogers Museum, Taos, New Mexico,
"Award of Excellence"

Two of my New Mexico paintings juried in to the Millicent Rogers Museum exhibition, Plein Air Painters of New Mexico 2014 and one honored with Award of Excellence!



© 2016 All photos and content of this website are protected by U.S. & International copyright laws. They MAY NOT BE USED for reproduction in any manner without written authorization from Kathleen Elsey. They may NOT be used for Pinterest, blogs or any other social media. Unauthorized reproduction or usage is prohibited by the copyright law and will be prosecuted. If an infringement is discovered, you will be notified and invoiced the industry-standard fee for unauthorized usage and prosecuted for Copyright Infringement in U S Federal Court which will subject you to a fine of US $100,000.00 statutory damages, court costs and attorney fees.