October 12, 2013
"I visited many stunning painting locations while at the Grand Canyon South rim and Taos, New Mexico. Perfect weather, beautiful light, superb color, not too windy, and I had planned to check out of the Grand Canyon hotel Monday morning, which ended up being just twelve hours before the government shut down.

Quite possibly, I was the last artist to make a painting before they closed the gates! I was in paradise painting my heart out. And if that wasn't enough, I was even more fortunate to get an upgrade at El Tovar on my final night, September 29th. I moved into "The Painter's Suite!" I had to drag myself away the next morning, well, more like noon, saying good bye to the canyon only after making one more color study of the Temple Rock area. You may like to see all five of my Grand Canyon paintings on the paintings 1 page.
Feeling very fortunate, I was on my way to Taos, New Mexico, another magical painter's paradise. Two of my plein air New Mexico paintings are in the Millicent Rogers Museum with the Plein Air Painters of New Mexico exhibition which, by the way instigated this entire two week dream of a painting adventure. I did attend the opening reception October 4th and my good fortune continued with a ribbon on one of my paintings and a bag full of prizes!"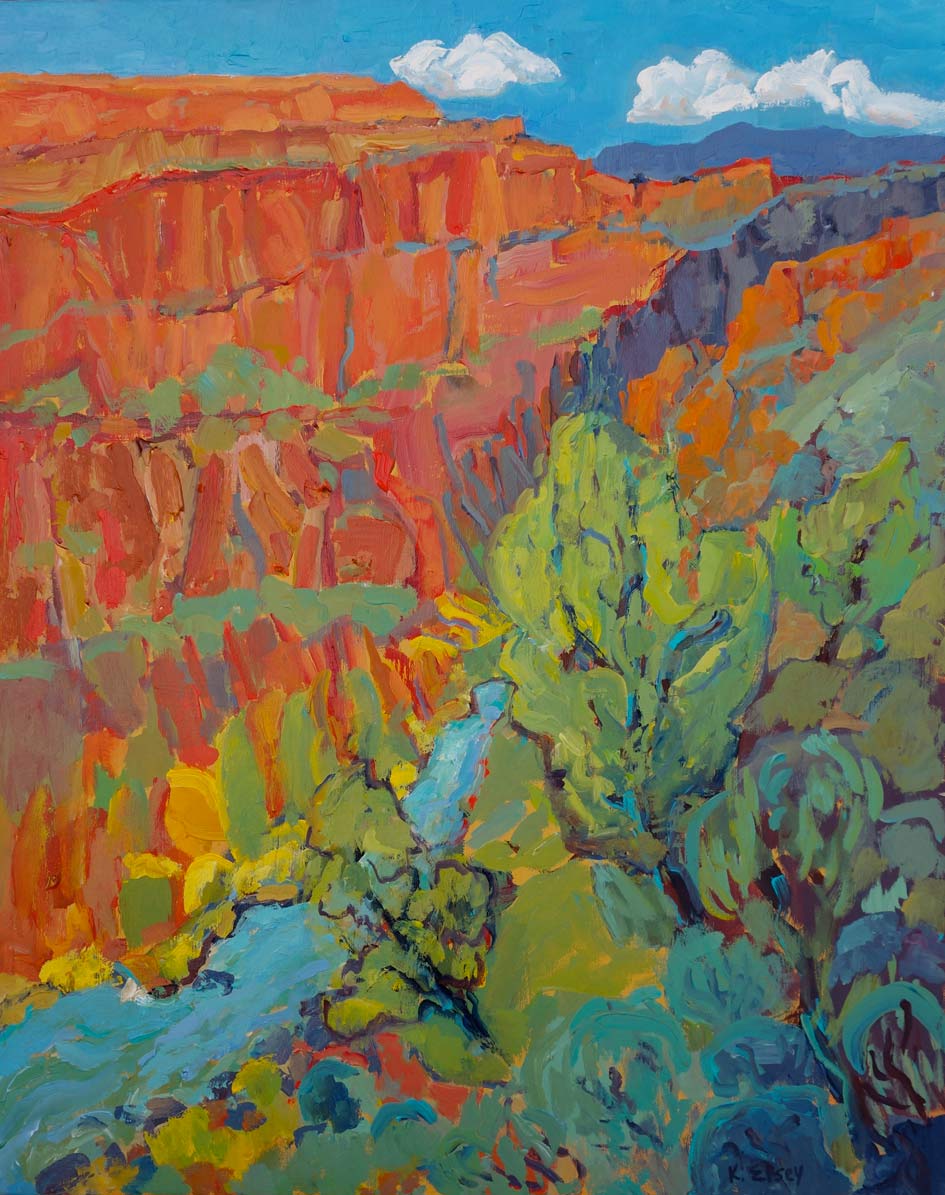 Kathleen Elsey painting, "Rio Grand Morning" New Mexico


Kathleen Elsey painting, "Trail's End, Rio Grande" 1999


This is one of the five paintings I made at the Grand Canyon in September 2013.
Kathleen Elsey videos— my painting process, my passion for painting
I am always learning and I enjoy sharing my thoughts, tools and techniques with you whether it be in reference to paintings or art. Select any of the thumbnails below to watch a video of each painting. The top thumbnail is a discussion about laminating canvas sheets to hardboard.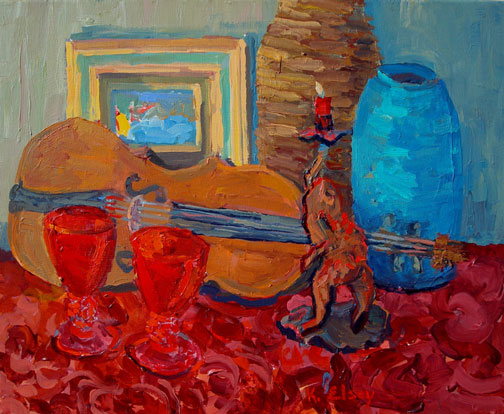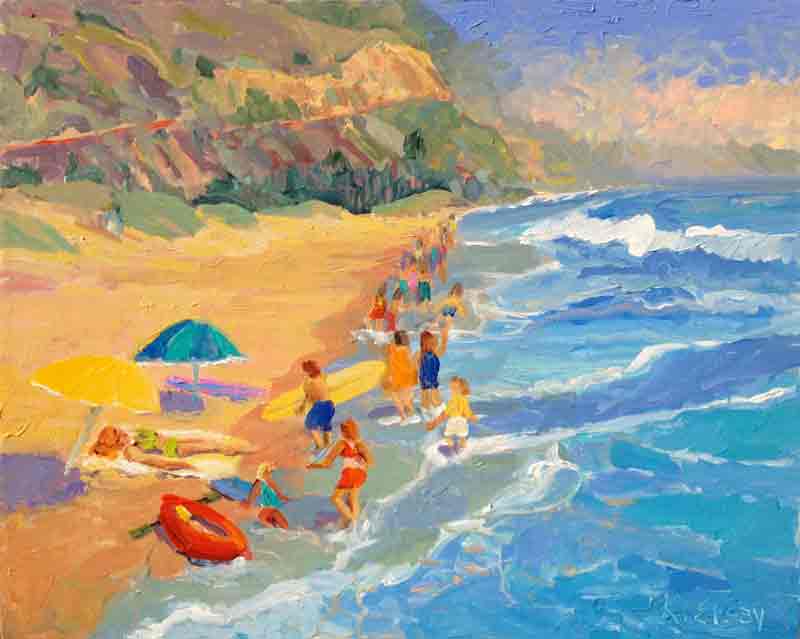 Kathleen Elsey painting, "Rio Pueblo"
Back to top