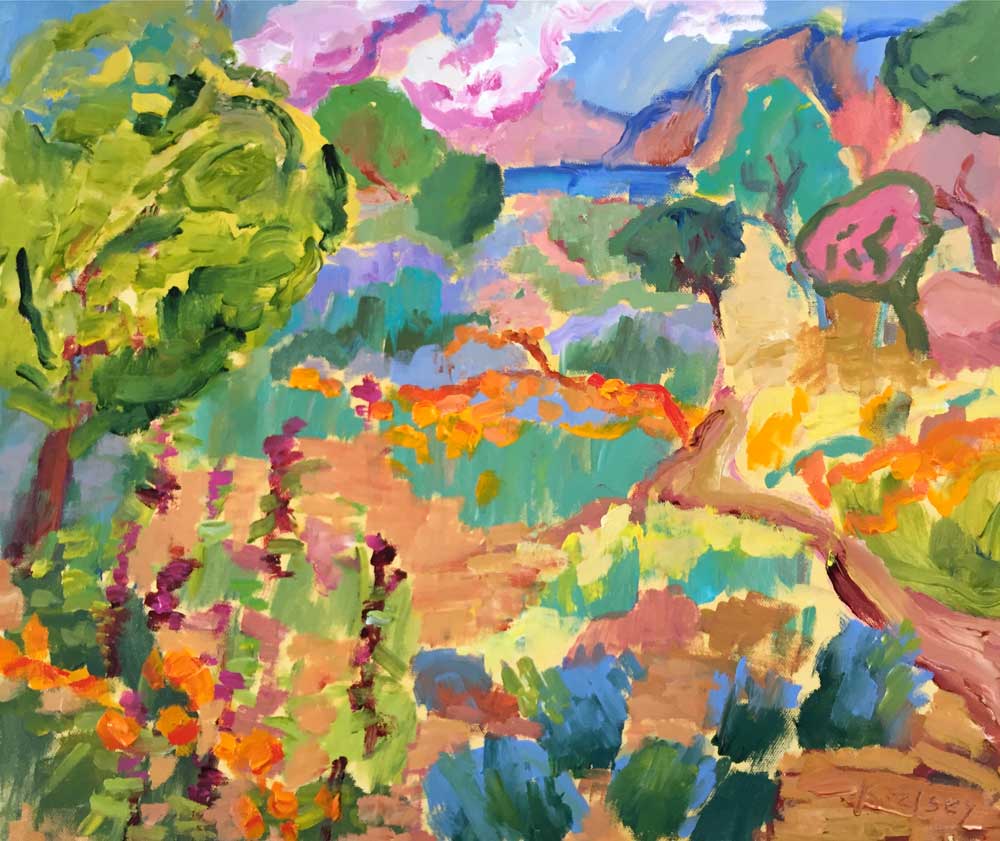 "Flower Garden" 16" x 20"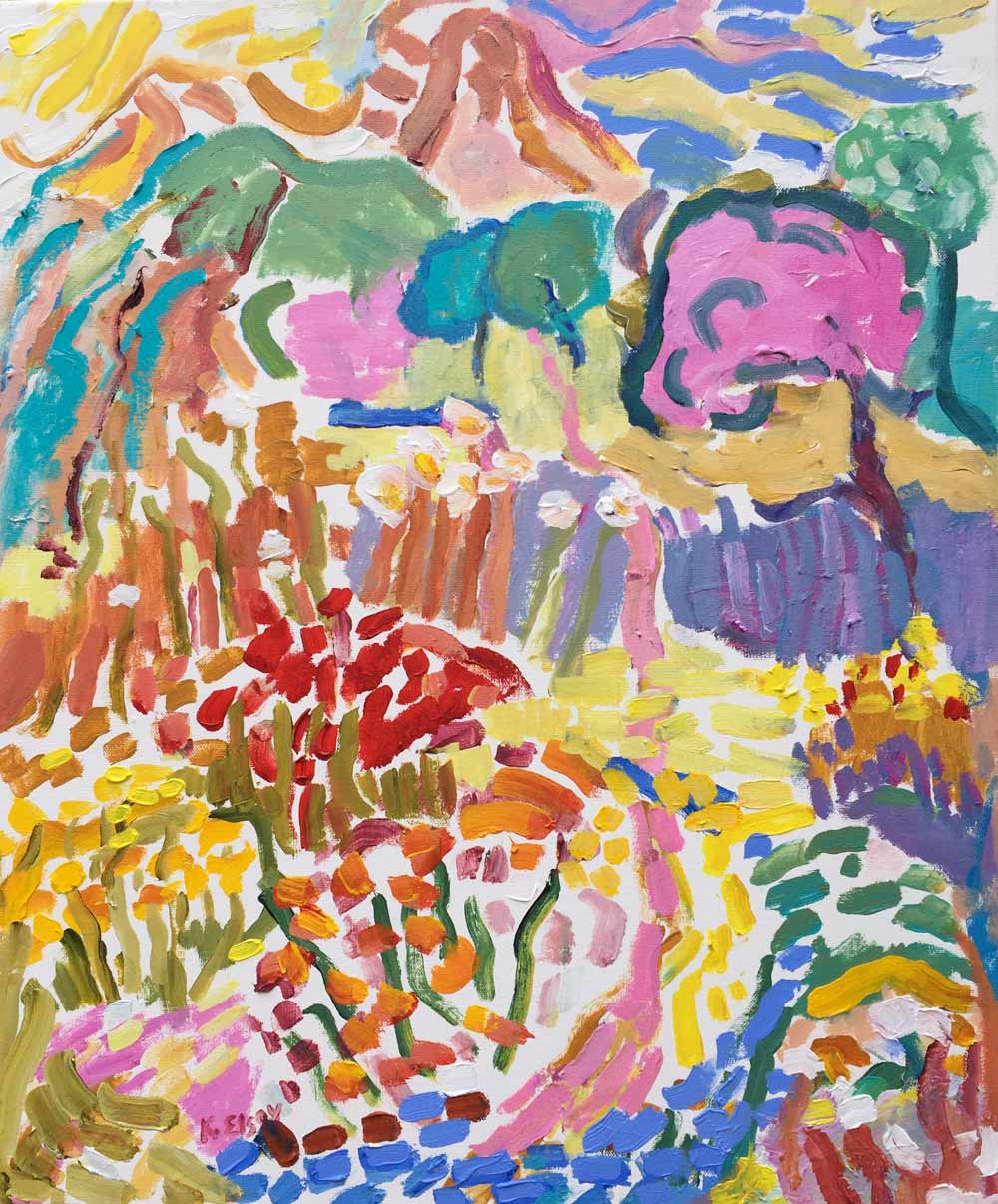 "River" 24" x 30"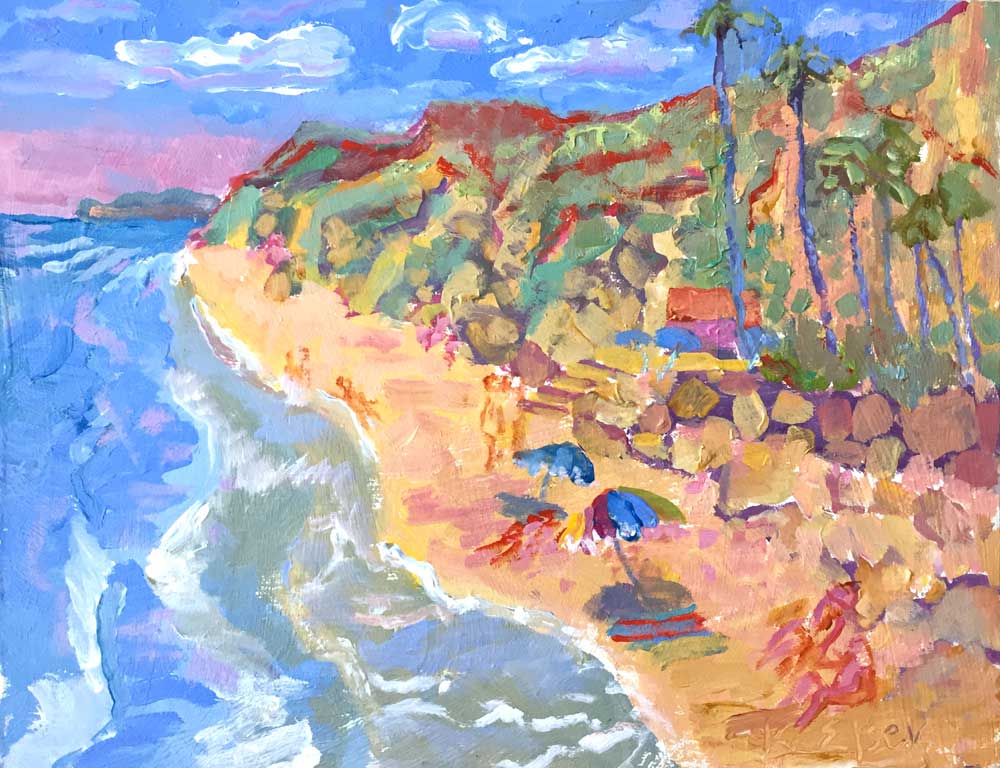 "Hendry's Beach With Palms"
"Taos Mountain Meadow" wins
Louisa McElwain Memorial Award.
Plein Air Painters of New Mexico annual exhibition, Sorrel Sky Gallery, Santa Fe

"Elsey's paintings are marked by rich colors and dramatic
brush strokes that recall
Fauvist traditions."
San Francisco Chronicle S
© 2020 All photos and content of this website are protected by U.S. & International copyright laws. They MAY NOT BE USED for reproduction in any manner without written authorization from Kathleen Elsey.