HOME • PAINTINGS • ABOUT • WORKSHOPS •EXHIBITIONS & EVENTS •NEWS • GALLERIES •
---
"Windy Beach" 20" x 24"
My interest in painting is with direct paint application in an expressive manner while using pure color combinations and meaty brushstrokes. The energetic emotion of moving paint around the canvas, searching relentlessly
for shapes and colors,
keeps me from seeing details.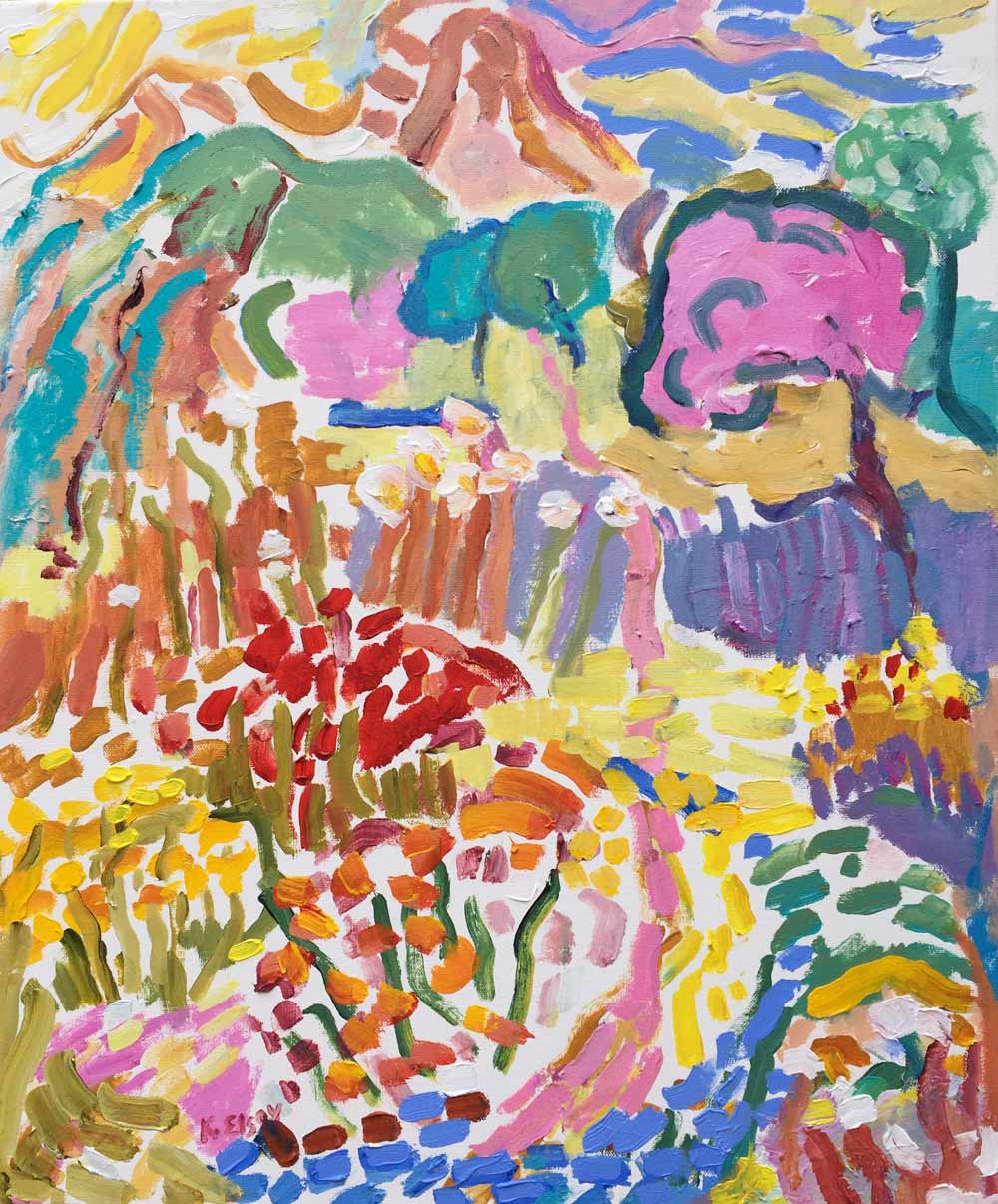 "River" 24" x 20"
© 2023 All photos and content of this website are protected by U.S. & International copyright laws. NOT TO BE USED for reproduction in any manner without written authorization from Kathleen Elsey.