Shop Small
in Santa Barbara.
Painting Studio Sale
November 29th
10:00 a.m. - 5:00 p.m.
Shop small on Small Business Saturday and check out my paintings and drawings. You might find the perfect gift for yourself or a friend. Support your local artist. Support small businesses in Santa Barbara.
**************************************
Kathleen Elsey Paintings
Saturday, Nov. 29 open
10:00 - 5:00
2 East Pueblo Street corner of State) Santa Barbara
805 452-7717
Show me this coupon at time of purchase to receive 10% discount.

**************************************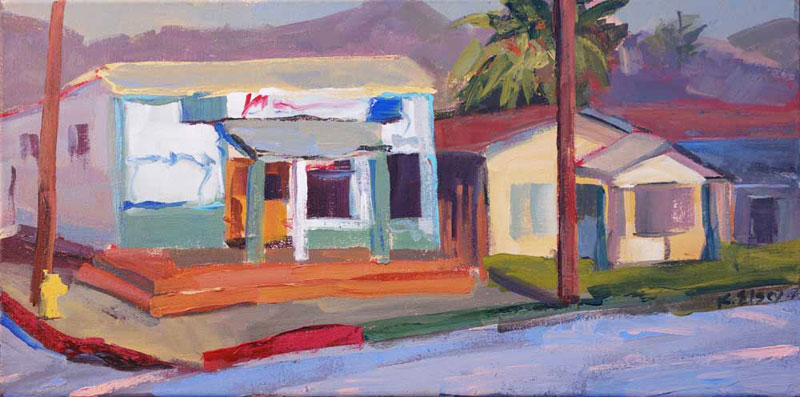 "Kathleen Elsey's paintings exert a bold, almost
touch in her work. "Sunlit Room," for one, flirts with burly Van Gogh effects, with a vivified palette and brusque brushwork. It's the mightiest and most memorable painting in the room."
Josef Woodard­–Santa Barbara News Press

"Award of Excellence" in Millicent Rogers Museum, Taos, New Mexico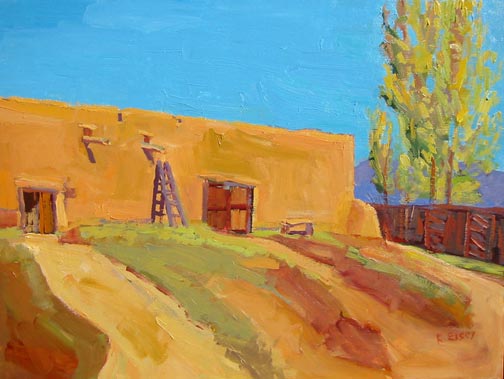 Two Kathleen Elsey New Mexico paintings have been accepted for the Millicent Rogers Museum exhibition of the Plein Air Painters of New Mexico through November 4th, 2013.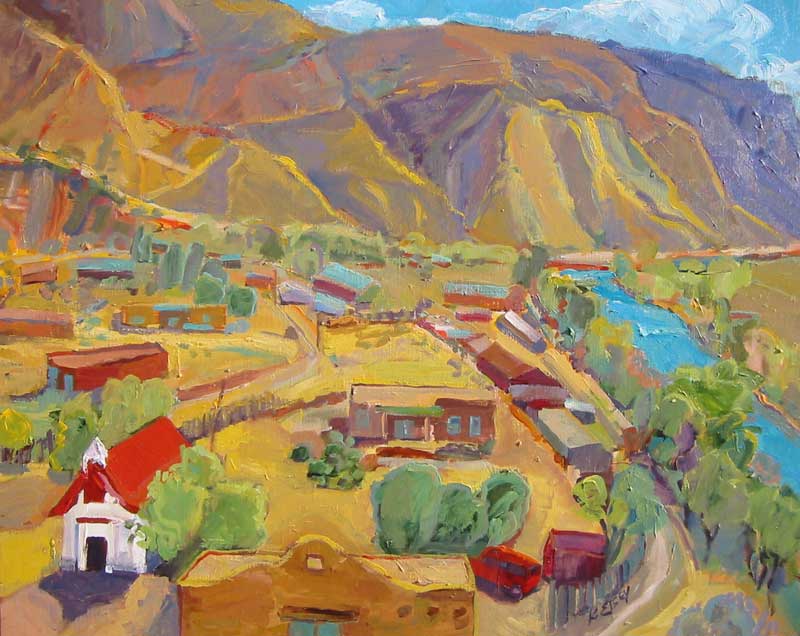 "Pilar, Summer"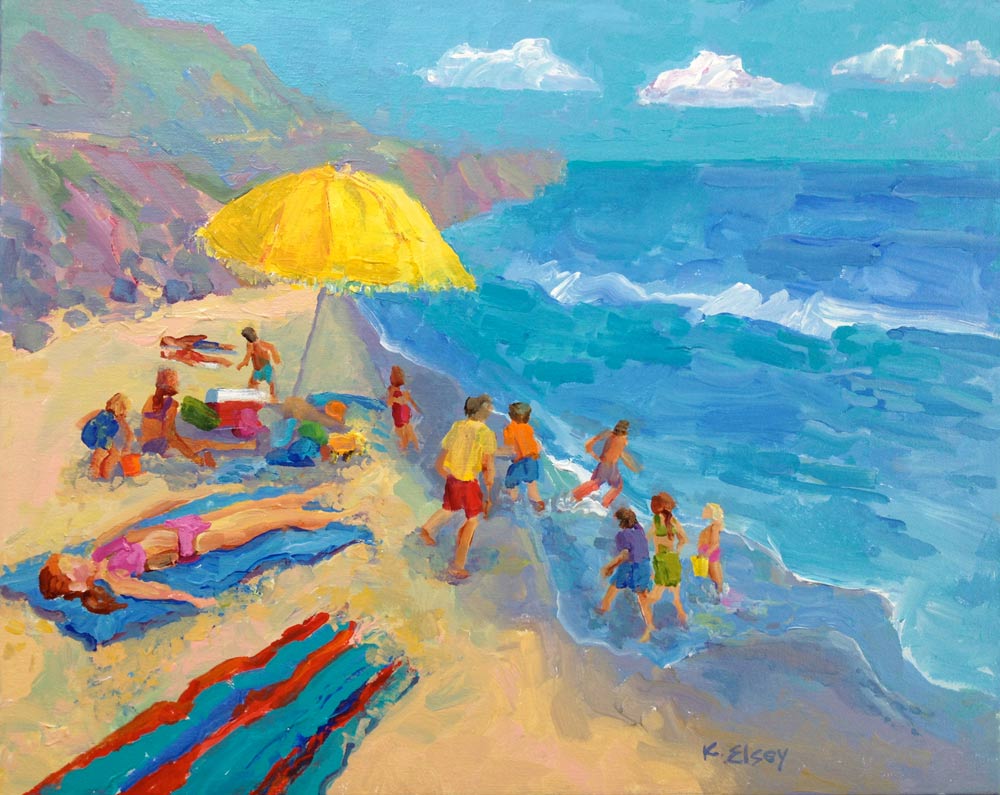 "Sunny Beach, with Yellow Umbrella"
© 2014 All photos and content of this website are protected by U.S. & International copyright laws. They MAY NOT BE USED for reproduction in any manner without written authorization from Kathleen Elsey. They may NOT be used for Pinterest, blogs or any other social media. Unauthorized reproduction or usage is prohibited by the copyright law and will be prosecuted. If an infringement is discovered, you will be notified and invoiced the industry-standard fee for unauthorized usage and prosecuted for Copyright Infringement in U S Federal Court which will subject you to a fine of US $100,000.00 statutory damages, court costs and attorney fees.