August 12, 13, 14 and 15, 2015
Plein Air Painting Workshop
Join me in sunny Santa Barbara for a four-day plein air painting workshop. Paint the ocean, cliffs, beach, Mission and mountains. Details on the workshop page.
"Elsey's paintings are marked by rich colors and dramatic brush strokes that recall Impressionist and Fauvist traditions."Daedalus Howell, San Francisco Chronicle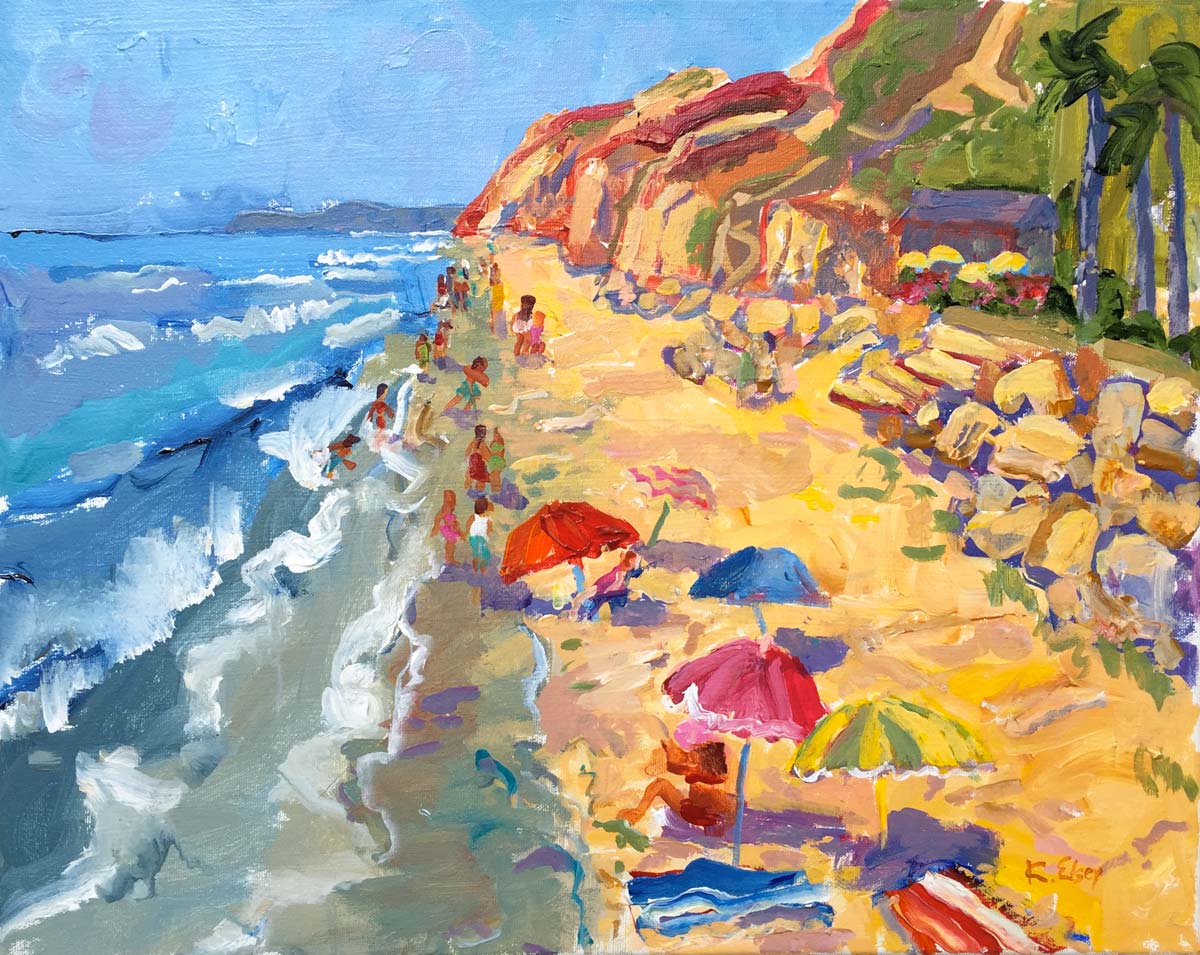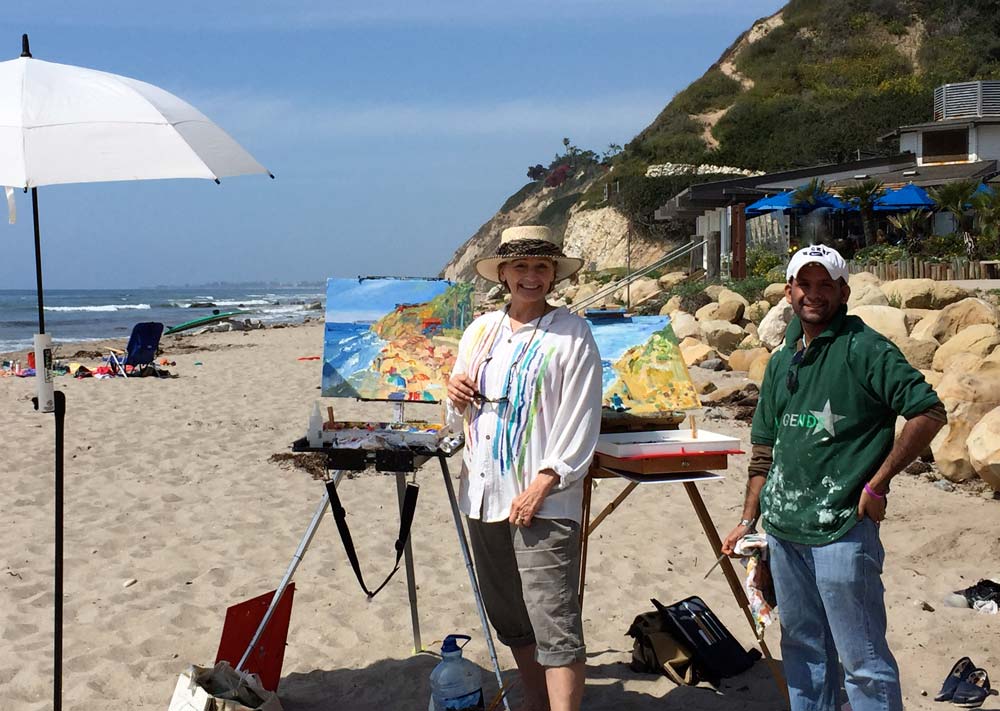 "Kathleen Elsey's paintings exert a bold, almost post-Fauvist-meets-punk touch. "Sunlit Room," flirts with burly Van Gogh effects, with a vivified palette and brusque brushwork. It's the mightiest and most memorable painting in the room." Josef Woodard, Santa Barbara News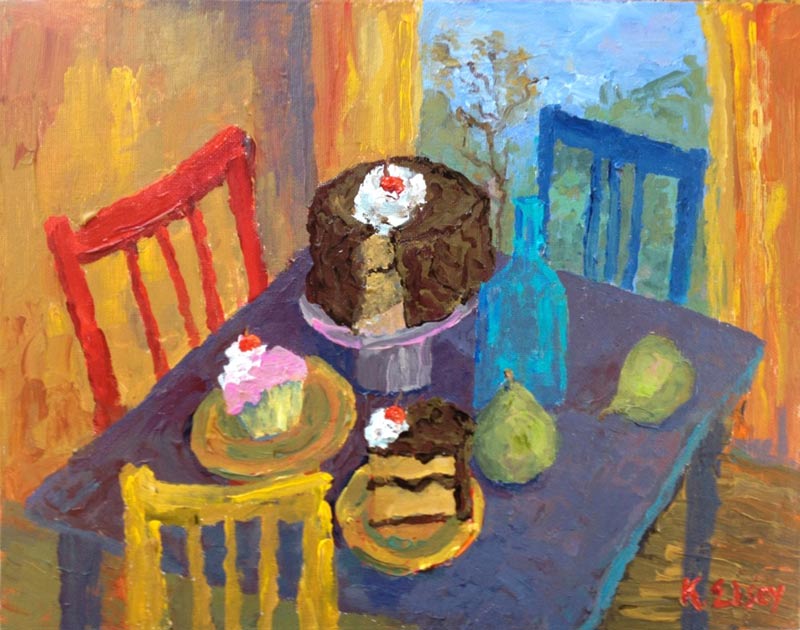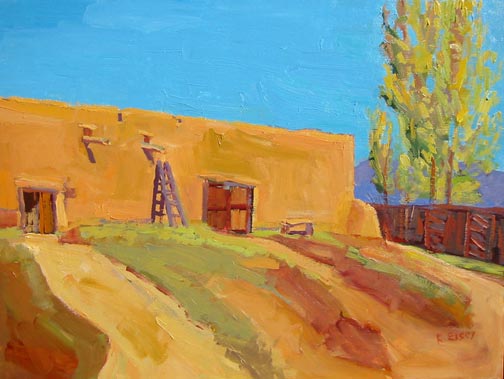 Millicent Rogers Museum, Taos, New Mexico,
"Award of Excellence"

Two Kathleen Elsey New Mexico paintings were accepted for the Millicent Rogers Museum exhibition of the Plein Air Painters of New Mexico in 2013. And one was honored with award of excellence!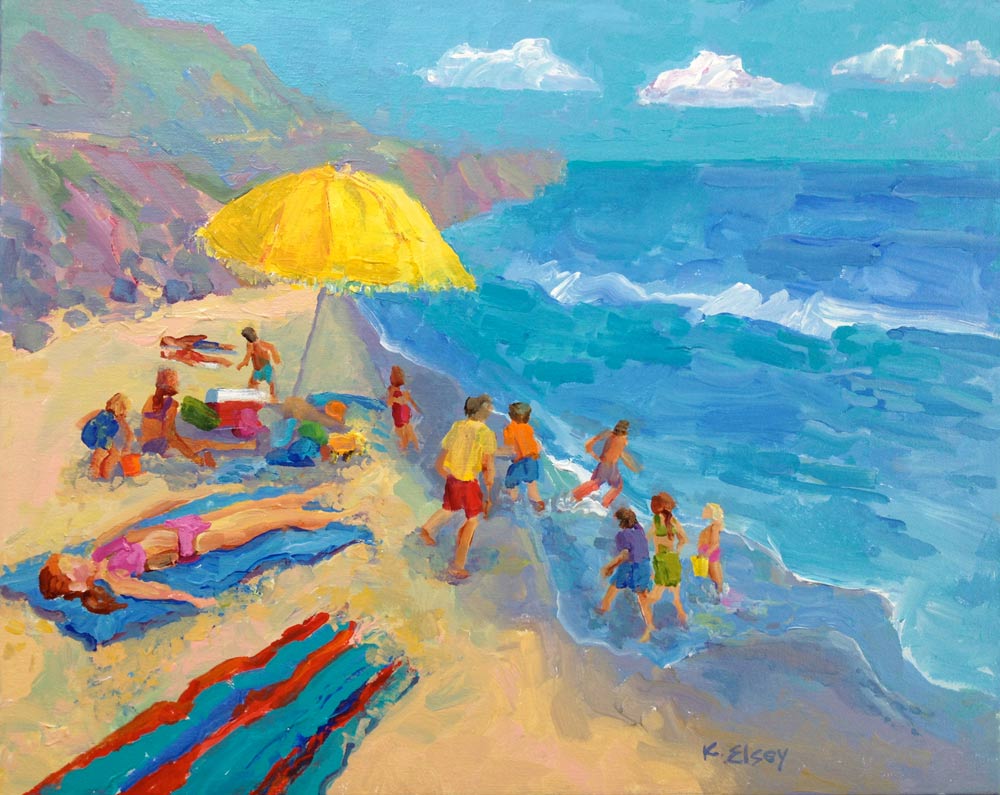 "Sunny Beach, with Yellow Umbrella"
© 2015 All photos and content of this website are protected by U.S. & International copyright laws. They MAY NOT BE USED for reproduction in any manner without written authorization from Kathleen Elsey. They may NOT be used for Pinterest, blogs or any other social media. Unauthorized reproduction or usage is prohibited by the copyright law and will be prosecuted. If an infringement is discovered, you will be notified and invoiced the industry-standard fee for unauthorized usage and prosecuted for Copyright Infringement in U S Federal Court which will subject you to a fine of US $100,000.00 statutory damages, court costs and attorney fees.