River Runs Free
Painting Workshop
October 11 & 12, 2014

Paint with a looser hand, a vivified palette and brusque brushwork. Join me for my last workshop of the year and capture the color of autumn on the Cuyahoga River in Cuyahoga Falls, Ohio. Two dams on the river were removed last year so we will see the river taking its new course.
Tuition is $250 for Cuyahoga Valley Art Center members and $275 for non members. This painting workshop is appropriate for all level of painters from beginners to advanced. For more information and to register, contact the CVAC (330) 928-8092 or more details here.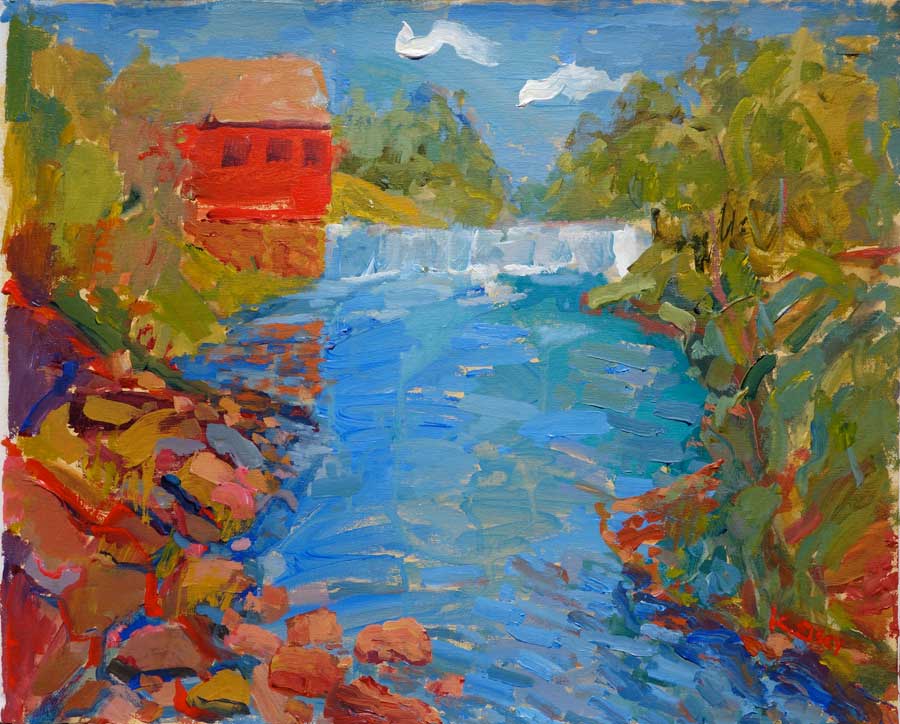 I will demonstrate how to make a bright and bold river painting and then you will do the same while painting plein air or in the comfort of the studio. We'll talk about composition, color and light while learning to see what is before our eyes as shapes and colors. You will learn to paint like a fearless expressive fauve!


"Kathleen Elsey's paintings exert a bold, almost
touch in her work. "Sunlit Room," for one, flirts with burly Van Gogh effects, with a vivified palette and brusque brushwork. It's the mightiest and most memorable painting in the room."
Josef Woodard­–Santa Barbara News Press

"Award of Excellence" in Millicent Rogers Museum, Taos, New Mexico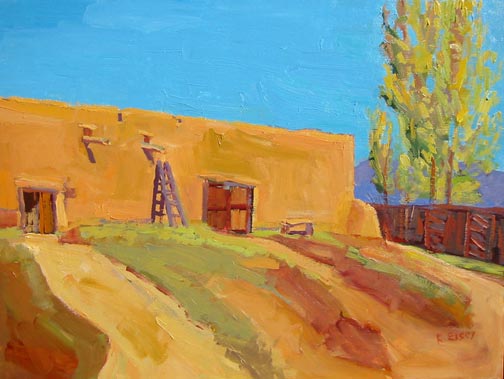 Two Kathleen Elsey New Mexico paintings have been accepted for the Millicent Rogers Museum exhibition of the Plein Air Painters of New Mexico through November 4th, 2013.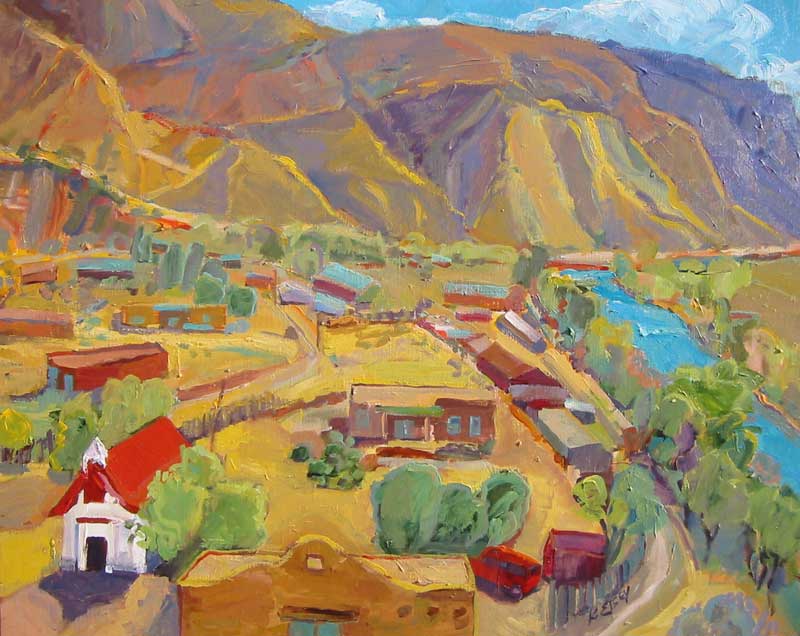 "Pilar, Summer"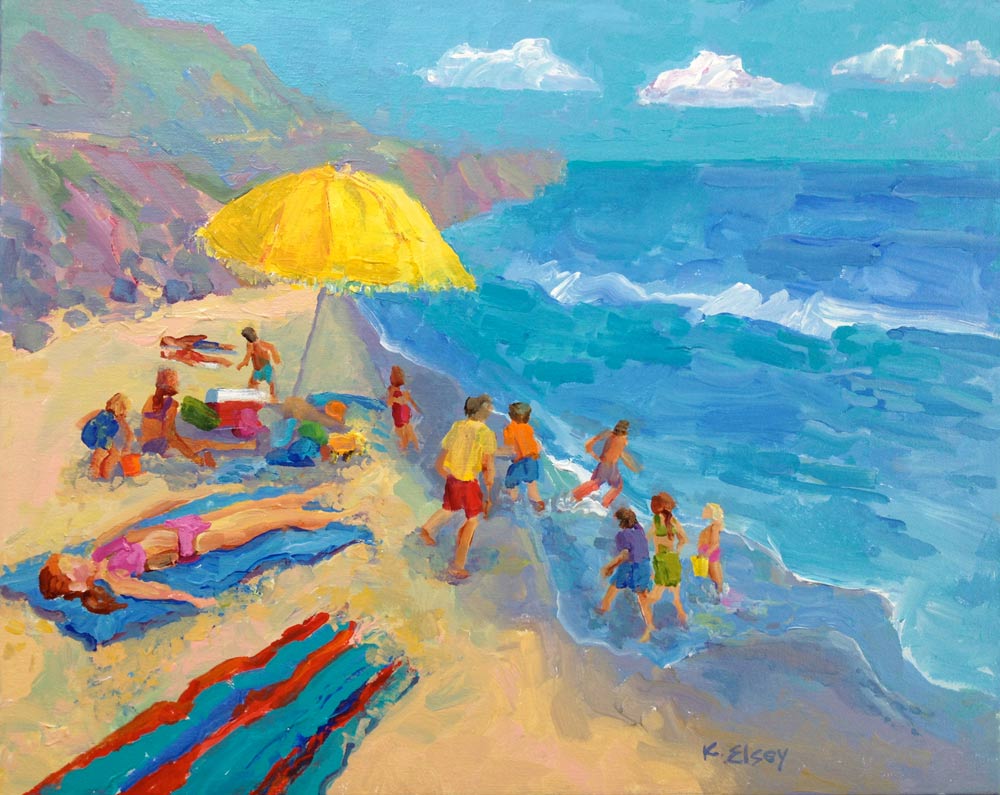 "Sunny Beach, with Yellow Umbrella"
© 2014 All photos and content of this website are protected by U.S. & International copyright laws. They MAY NOT BE USED for reproduction in any manner without written authorization from Kathleen Elsey. They may NOT be used for Pinterest, blogs or any other social media. Unauthorized reproduction or usage is prohibited by the copyright law and will be prosecuted. If an infringement is discovered, you will be notified and invoiced the industry-standard fee for unauthorized usage and prosecuted for Copyright Infringement in U S Federal Court which will subject you to a fine of US $100,000.00 statutory damages, court costs and attorney fees.