My painting, "Lyon Street Steps, Afternoon," is featured in my solo exhibition in San Francisco. Also included in the exhibition are my landscape paintings vibrant with color, beach paintings dancing with movement and still life paintings full of memories.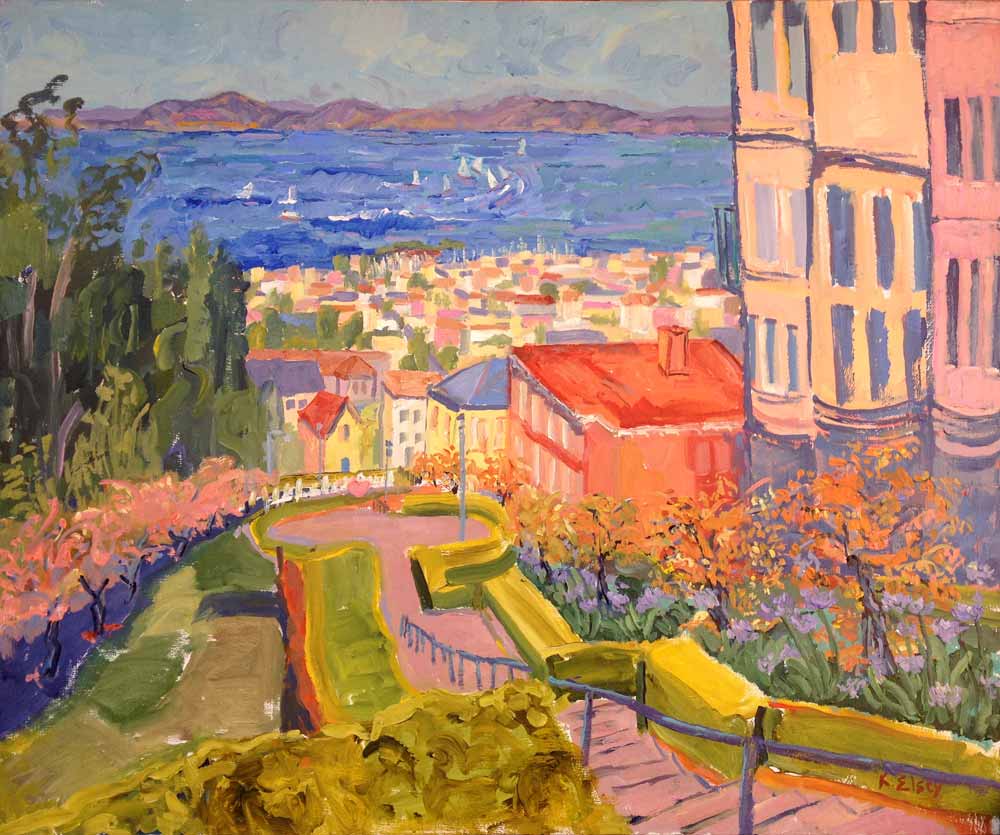 I made a "sneak preview" video of my studio and how I made this painting and you can see it by clicking on the small image of the unfinished painting.
Learn more about my paintings and my process through this 2013 interview by Daniel Kepl of "Bravo California!" See the interview here.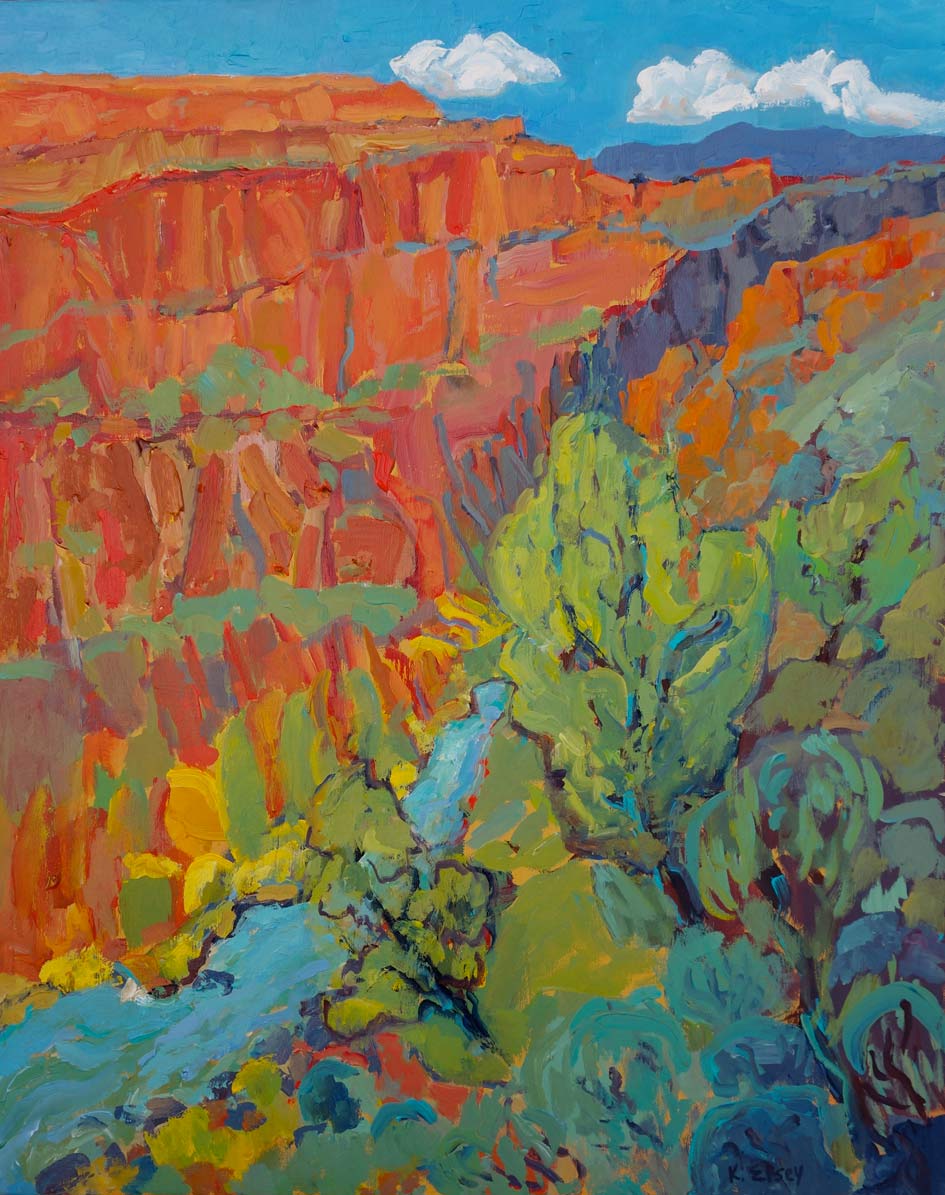 "Rio Grand Morning" New Mexico


Kathleen Elsey videos— my painting process, my passion for painting
I am always learning and I enjoy sharing my thoughts, tools and techniques with you whether it be in reference to paintings or art. Select any of the thumbnails below to watch a video of each painting. The top thumbnail is a discussion about laminating canvas sheets to hardboard.