Twelve Paintings for Creative Holiday Gift Giving

December 2013
This year, give a meaningful gift to someone special. Paintings make wonderful holiday gifts for your art loving friends. Some of my favorite paintings
are on sale here. Each one is hand madein the USA by this Santa Barbara Artist. I hope you find something you love. Or, let that special person chose their own special painting by giving them a gift certificate.
Kathleen Elsey, Santa Barbara artist




December 2, 2013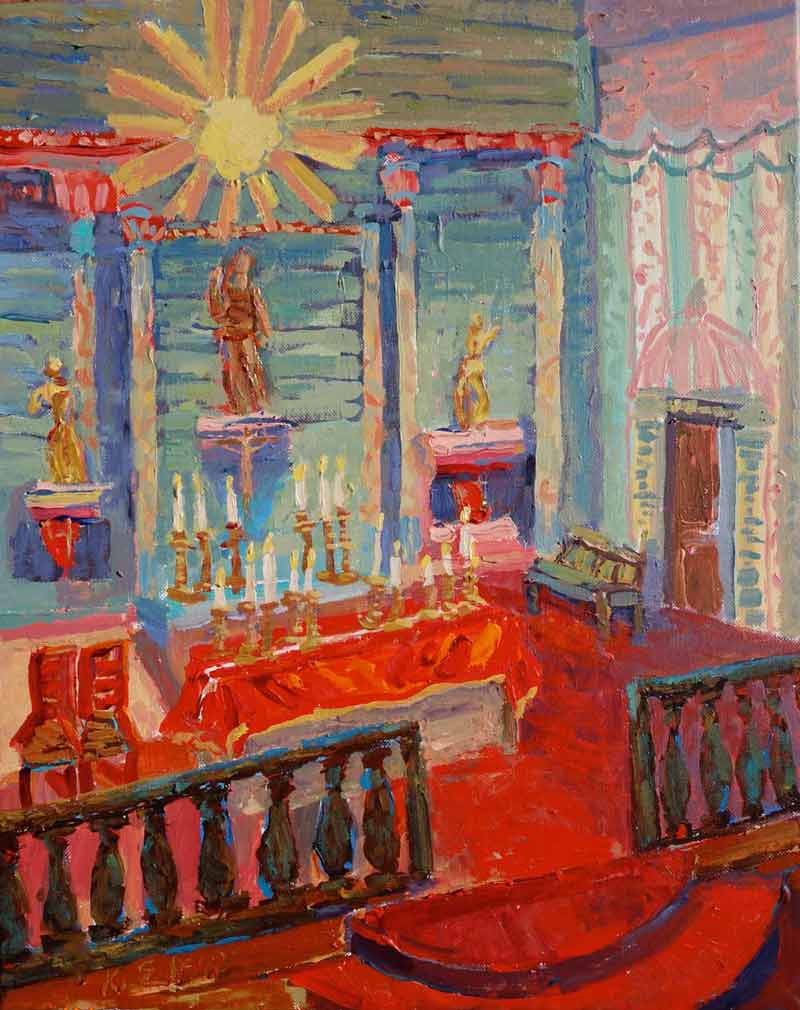 This painting was made on location inside of the historic Mission San Miguel. It was a rainy day and when the priest noticed about ten plein air painters outside, he invited us to come into the sanctuary (yes, with easels and oil paint and water buckets and drippy rain coats) to paint this beautiful sanctuary. I finished the painting after returning home to my studio.

October 4, 2013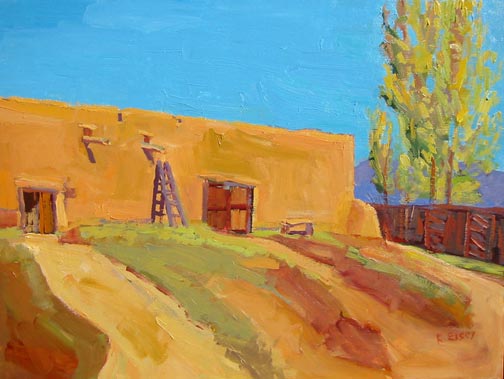 Two Kathleen Elsey New Mexico paintings have been accepted for the Millicent Rogers Museum exhibition of the Plein Air Painters of New Mexico through November 4th.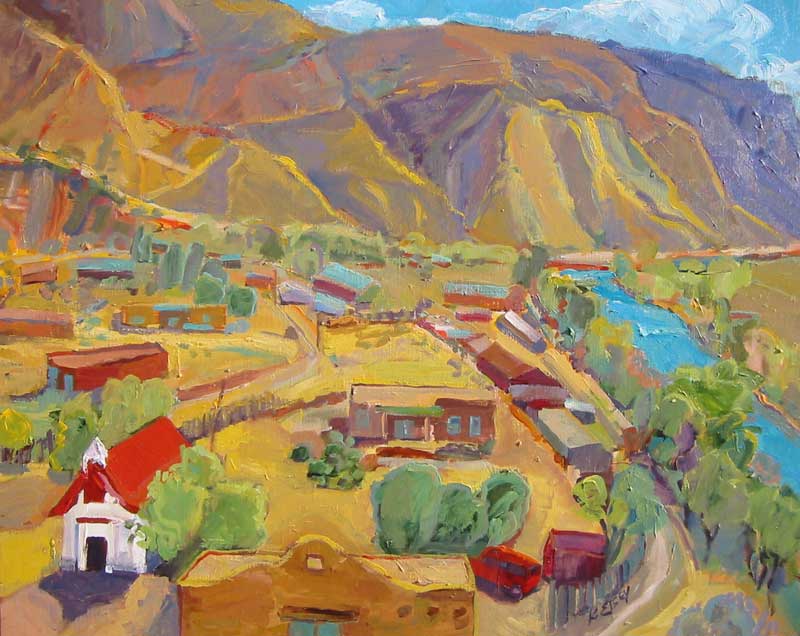 Above painting was made in the Kathleen Elsey painting workshop, "Pilar, Summer."
Cuyahoga River with Falls
Sept. 5, 2013
Kathleen Elsey painting, "River with Falls," Limited edition of ten giiclee prints available



June 25, 2013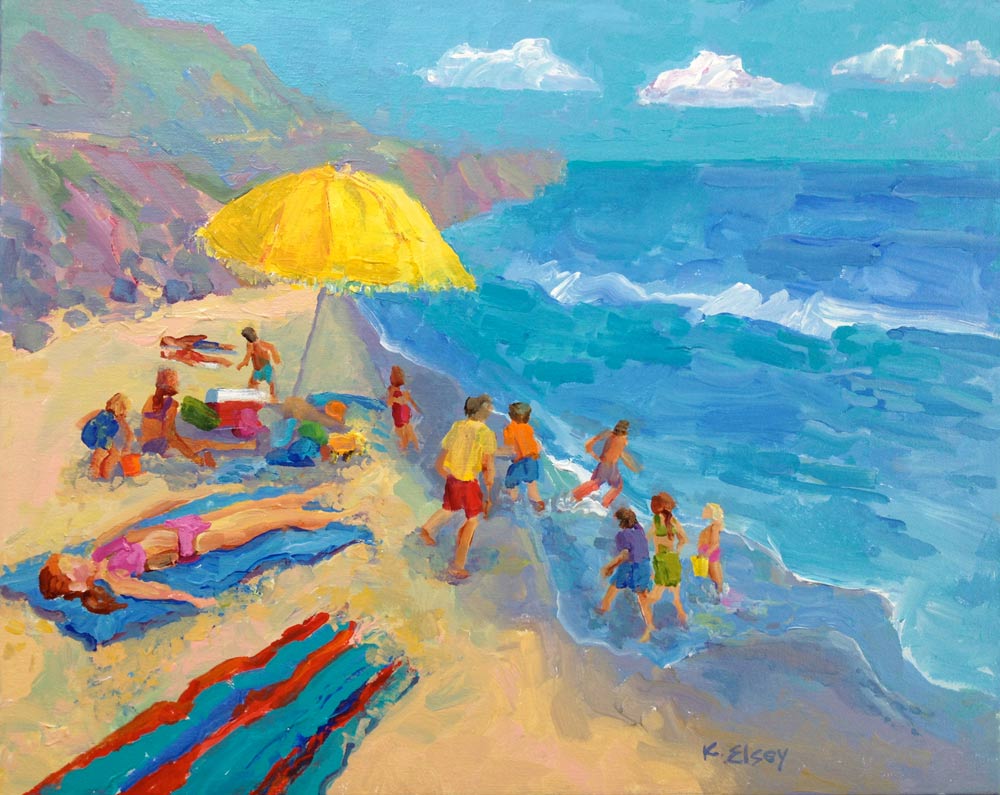 "Sunny Beach, Yellow Umbrella," painted in Kathleen Elsey signature bright colors and quirky perspective.
"I don't want my paintings to be perfect replicas of the scene before me. I would rather let my emotions speak through paint." This painting was begun as a sketch at Stinson beach and then completed in the studio.



Join the Kathleen Elsey painting workshop in Santa Barbara in April 2014 and paint old stuff like this. I work the entire canvas at once, not getting too detailed in any one area but rather, painting big shapes of colors. I want a fresh spontaneous look to the canvas and I want to see the brushwork in parts of the finished painting.
Plein air painting can be very challenging. With the heat, the bugs, the wind, I sometimes have to work quickly to capture the essence of the scene. I try to forget what objects are before me and instead see shapes and colors and light. Stroke by stroke, I transform the shapes into paint on canvas.
If you approach your painting this way, sometimes you are done before you know it. More about Kathleen Elsey painting workshops in Santa Barbara.

Kathleen Elsey painting,
"Rio Pueblo" painted in Taos, New Mexico

Kathleen Elsey painting, "Rio Pueblo" was made while on a painting holiday in Taos, New Mexico. Kathleen Elsey painting workshops are offered in New Mexico, California, New York, and Ohio.
Santa Barbara painting:
"Mission Santa Barbara"
September 3, 2013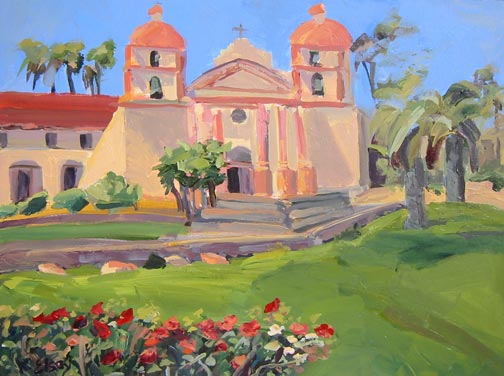 I made the Santa Barbara Mission painting ten years ago today--and it is one of my all time favorites. It was my first painting after moving to Santa Barbara from Sonoma, California. I have painted this Queen of California's Missions ten times - one per year and more to come.