"Lavender & Olives"
16" x 20"
SOLD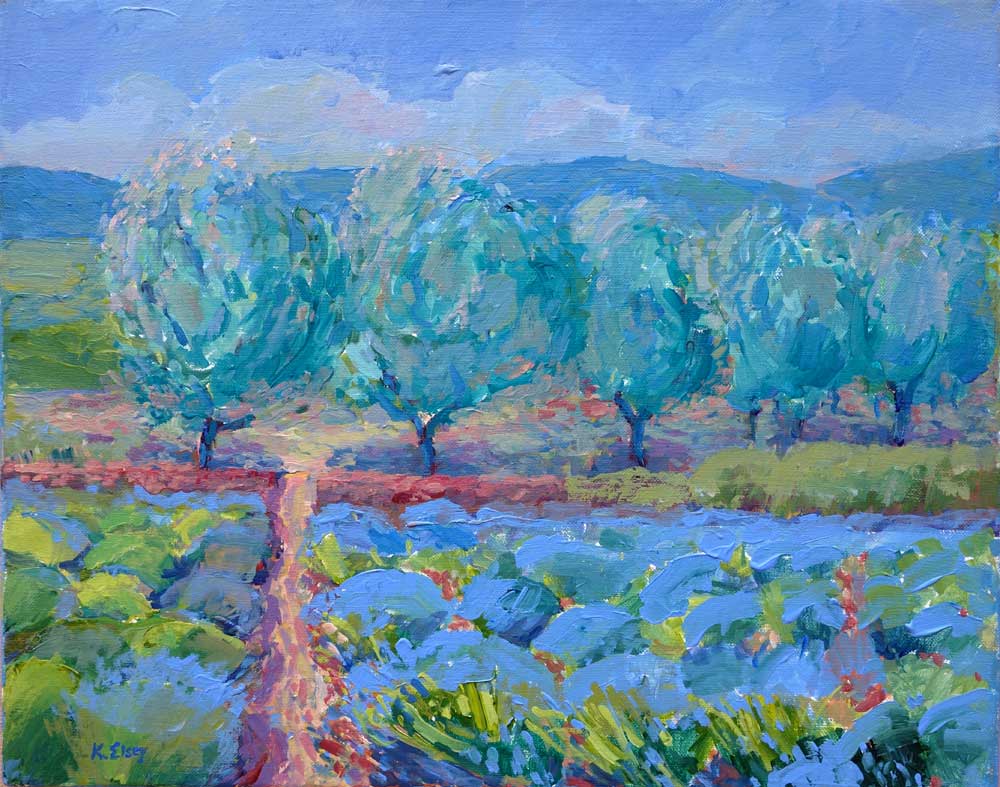 This painting was made during a Sonoma Painting Workshop at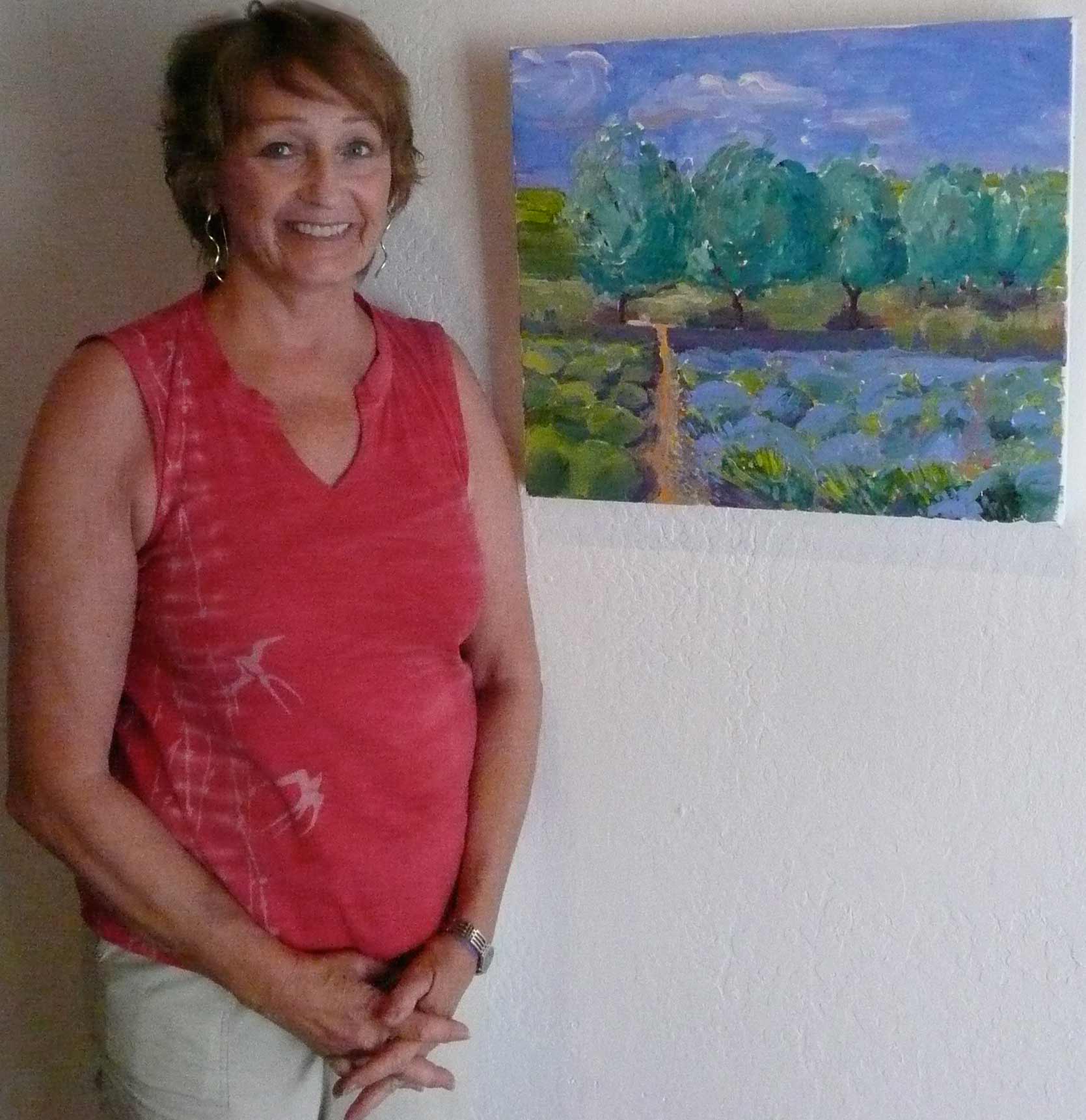 Matanzas Creek Winery in Sonoma County. Matanzas Creek has over 4,ooo lavender plants and many olive trees, not to mention the world class red wines that we all tasted during our time there. That is Sonoma Mountain in the left background. I used to live on Sonoma mountain and I love to visit Matanzas Creek Winery in the early morning to paint their beautiful vineyards, lavender fields and olive trees during the early morning light. I return to Sonoma once or twice a year to paint or to teach a plein air painting workshop. Kathleen Elsey, California Fauve painter
Join me in Sonoma and we will paint my favorite locations.