Elsey Painting Workshops / California Workshops /
Acrylic Painting

HOME • PAINTINGS • BIOGRAPHY • WORKSHOPS • NEWS • EXHIBITIONS • GALLERIES • CONTACT
---
February 12, 2001
NEW YORK, NY, January 12, 2001 - The National Association of Women Artists, Inc. is pleased to announce that Kathleen Elsey, painter and painting workshop instructor, of Santa Rosa, CA has been accepted for membership in the world's oldest and largest association of women artists, having met at their annual meeting all the standards required by the membership jury of N.A.W.A., INC.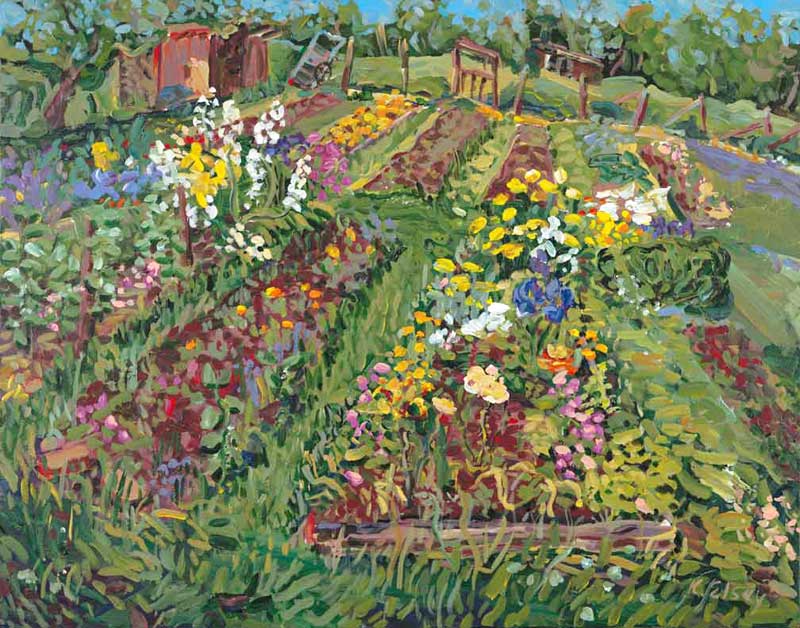 for signature membership. Each applicant submitted ten paintings or works of art in their medium and their biography.

N.A.W.A., INC. based in New York City is a not-for-profit, non-political, member-supported organization of women in the fine arts. N.A.W.A., INC. was founded in 1889, by five innovative women, seeking exhibition opportunities for gifted artists who had been denied participation in the male-dominated National Academy of Design. By 1930, membership had swelled beyond 1,000. Early annual painting exhibitions included the notable Rosa Bonheur, Mary Cassatt, Suzanne Valadon and Gertrude Vanderbilt Whitney. As the organization grew, Louise Nevelson, Judy Chicago, Janet Fish, Miriam Schapiro, Marisol, Audrey Flack and many additional illustrious artists have been added to its membership. Most N.A.W.A., INC. members are listed in Who's Who in American Art and are represented in museums, corporate collections and traveling exhibitions throughout the United States and abroad.

Kathleen Elsey lived in Mill Valley for 15 years, and recently relocated to Sonoma County. Elsey paintings are represented by the William Lester Gallery at Pte. Reyes Station and the California Collectors Gallery in Kentfield. She currently has a solo show at the Bank of the Redwoods in Santa Rosa through February 2001. To learn more about Kathleen, her paintings and her workshops, visit her website at www.elsey.com.
© 2009 Kathleen Elsey. All rights reserved. All paintings are property of Kathleen Elsey
and may not be reproduced in any form without the written permission of Kathleen Elsey.